Soul Summit Free Dance Party: Guest DJs – Cosmo Baker & Expo
July 22, 2017 @ 9:00 pm
FREE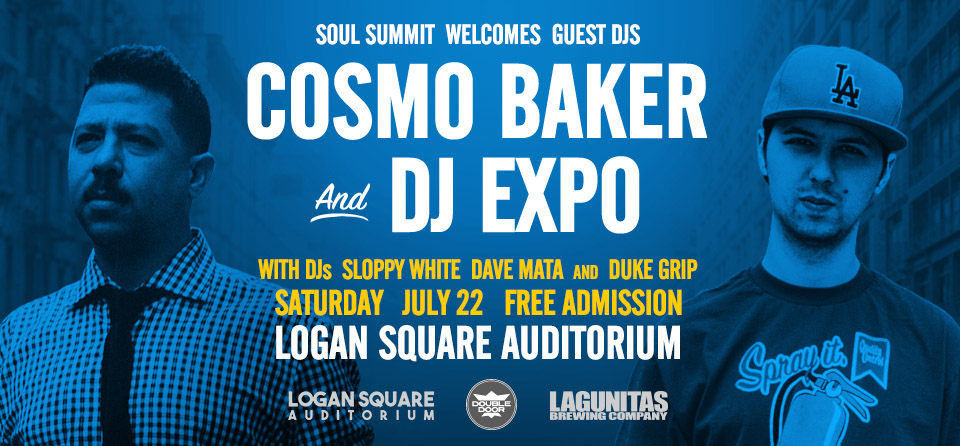 Guest DJ: Cosmo Baker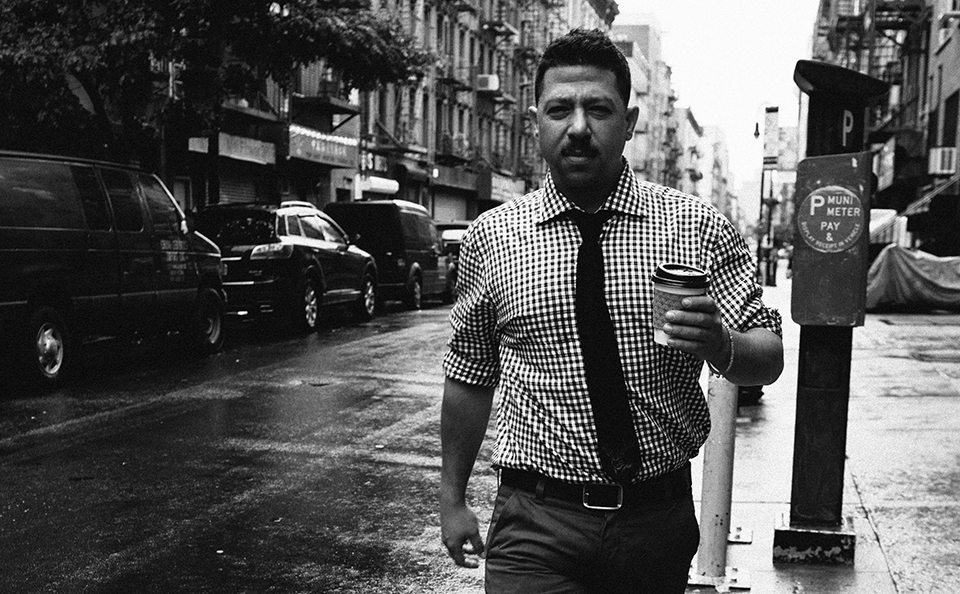 Cosmo Baker is a DJ, musician, entrepreneur, influencer, brand consultant, educator, community leader and Philadelphian. Acknowledged universally as one of the top DJs on the planet, Cosmo has toured the planet dozens of times, played in almost 50 different countries, on 5 different continents, and in front of tens of thousands of people at once. He's widely regarded as an integral figure of the already rich Philadelphia DJ legacy alongside contemporaries such as DJ Jazzy Jeff, Questlove and Diplo. A master of "open format", Cosmo's known worldwide for his genre-spanning selection, technical prowess, and explosive stage presence and energy that he brings to his live performances. A true "DJ's DJ" Cosmo musical vision very keenly bridges the gap between the forefront of musical innovation and the history and legacy of DJ culture.
With over 25 years behind the turntables, Cosmo has opened for and played alongside artists as diverse as Drake, Jay-Z, Frank Ocean, The Roots, Erykah Badu, Pitbull, Trey Songz, N*E*R*D, Moby, The Chemical Brothers, Lily Allen, Run-D.M.C., De La Soul, Common, Wu-Tang Clan, M.I.A., Justice, Santigold, RJD2, Sharon Jones & The Dap Kings, Death Cab For Cutie, Band Of Horses, Flosstradamus, MSTRKRFT, Mark Ronson, Chromeo, J Dilla, LCD Soundsystem, MGMT, and beyond. Additionally Cosmo has rocked the decks alongside world-class DJ talent – both contemporary and legendary – with world famous DJs ranging from A-Trak, Diplo, DJ AM, Questlove, Z-Trip, Steve Aoki, Danny Krivit, Frankie Knuckles, Josh Wink, Goldie, Tommie Sunshine, DJ Drama, DJ Premier, Madlib, DJ Jazzy Jeff, DJ Craze, Benji B, Giles Peterson, Skratch Bastid and too many more to list.
Cosmo has always been in high demand as both a DJ and as a Cultural and Style Influencer. Cosmo has spun private events for and worked with some of the world's most prominent celebrities, brands, tech companies and philanthropic organizations including Barack Obama, Bill Clinton, Richard Branson, Al Gore, Allen Iverson, Beastie Boys, Pharrell Williams, Paris Hilton, Christina Aguilera, Jessica Simpson, Jill
Scott
, Nelly, X-Games, ESPN, MTV, VH1, Vice, Playboy, Apple, Samsung, Kodak, Nokia, Sony, Rockstar Games, Rock The Vote, Toyota, Jaguar, Scion, Adidas, Urban Outfitters, The North Face, Oakley, Burton Snowboards, Ray-Ban, Vans, Ace Hotels, Virgin Hotels, W Hotels, Budweiser, Heineken, Hennessy, Absolut, Pepsi, Red Bull, Monster Energy Drink, and too many more to name.
With effortless style and with music sets that are as diverse as the imagination, as a DJ Cosmo moves through worlds seamlessly, from enormous festival stages to sold out concert venues to sweaty underground nightclubs. Flawless blends, razor-sharp cuts, and the most impeccable selection are all part of his concoction. But on top of that, he has an ability to read a crowd like no other. He's always in sync with his audience, one step ahead of the times, and his finger is always on the pulse.
Soul Summit is beyond excited to have Cosmo on the decks with us as he serves you his favorite Soul and Funk 45s.
Website:
Facebook:
Tucker & Bloom: COSMO BAKER documentary:
Guest DJ: Expo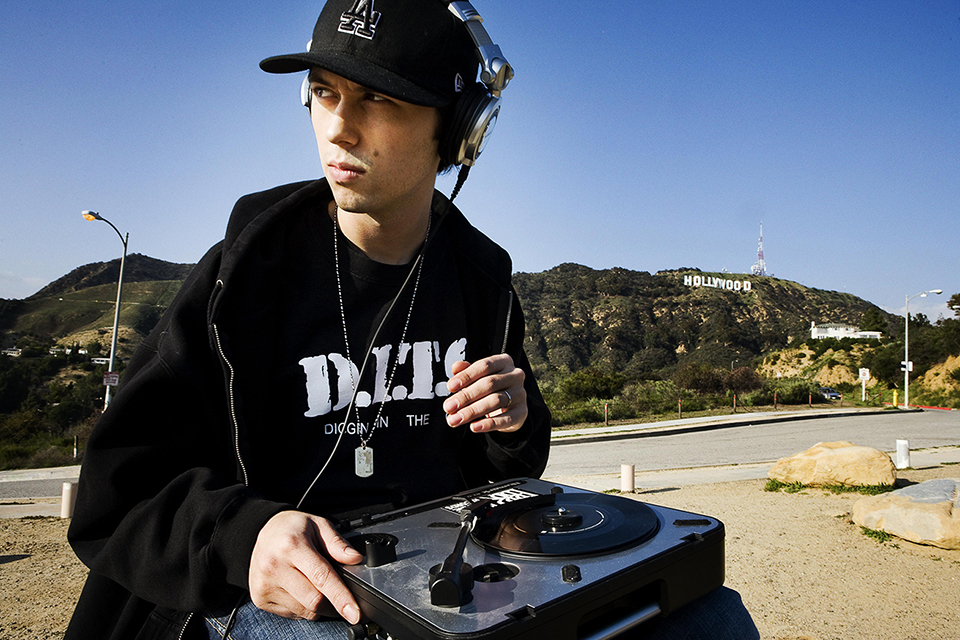 Expo started deejaying at the age of 13, and within 5 years was inaugurated into the legendary music scene of Los Angeles – becoming one of the hardest working deejays and event producers at a very influential time in the cities' history. In 2005 Expo was initiated into the world famous Root Down Soundsystem by the late great DJ Dusk. A strong-arm crate digger, he has amassed a collection of more than 15,000 records. His diverse arsenal of rare and classic wax ensures that he will craft the perfect soundscape for every crowd he has found himself in front of – Hip-Hop, Funk, Reggae, Latin, Rock or anything else to get the people on the floor and keep 'em there. Expo's reputation spread globally amongst scenes that know deep, soulful sounds, bringing him to New York, Chicago, St. Louis, Austin, The Bay Area, Las Vegas, Maui, Berlin, Moscow, Zurich, Paris, and much more. He has had the pleasure of sharing stages with such luminaries as Afrika Bambaataa, Grandmaster Flash, Big Daddy Kane, Z-Trip, The Beat Junkies, Cut Chemist, Gaslamp Killer, Charles Wright, and countless others. Be sure to catch Expo when his tour comes to your town,  igniting dance-floors with his signature style.
Soul Summit is stoked to welcome Expo back to the party. He's gonna make you move!
The Root Down:
Motown on Mondays:
https://www.facebook.com/momdjslosangeles/

Soul
Summit DJs: 
SLOPPY WHITE, DAVE MATA, DUKE GRIP
Soul Summit started as an idea in late 2009 after walking around the city and seeing numerous flyers for soul nights. An idea formed. Why not have one night with a delegate from each soul group/crew to celebrate the different types of early soul sounds currently being represented in the city? The idea sprang into action and soon we had three 'residents', Dave Mata, Duke Grip, and Sloppy White. The original purpose was to challenge attendees with different sounds and to not have a solidified format. Most important, the night is not about the guests but above all the music. With no preference to 'rare' records but records aimed for the dance floor regardless of how rare or common. Soul Summit is not about a 'scene' or alienation. We encourage all people from walks of life to come listen and celebrate early soul music.