Soul Summit Free Dance Party: Guest DJ – DANTE ROSS
August 26, 2017 @ 9:00 pm
FREE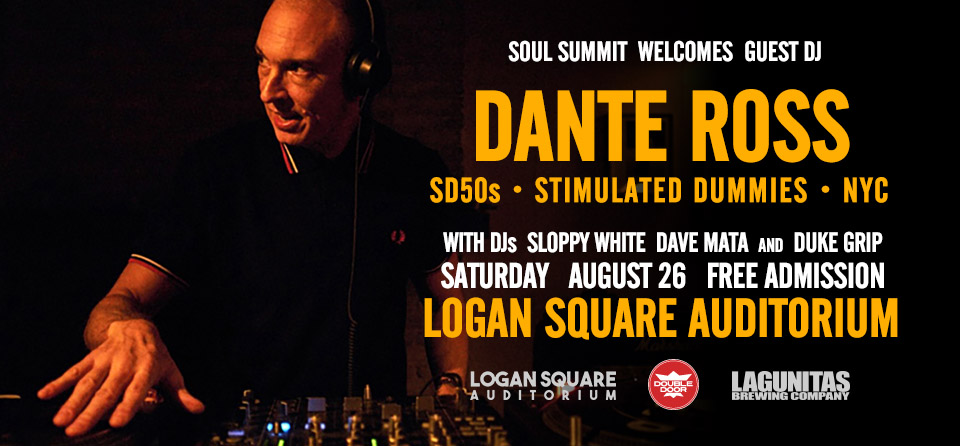 Guest DJ: Dante Ross (SD50s, Stimulated Dummies, NYC)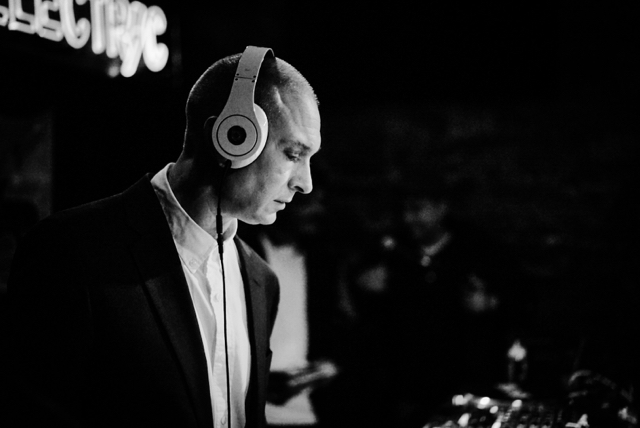 "My God given talent is finding God given talent" – Dante Ross
Dante Ross was born in San Francisco, CA in the middle of the "Flower Power" movement. He relocated to New York City in the early seventies, with his mother and sister, living on the Lower East Side. A cultural mishmash of Latino and punk rockers had a telling affect on him. He went to see punk rock shows with teenage friends who would eventually become members of The Beastie Boys, The Cro-Mags and Luscious Jackson. Young Dante was struck by the break dance bug and decided that the hip-hop culture was where it's at.
In the mid eighties, the progressive Dante began working for the Beastie Boys' managers, Russell Simmons and Lyor Cohen, at their thriving management company, Rush Management. After seeing Dante in action, Simmons and Cohen opened the doors to him to become the tour
buy zantac singapore
manager for the illustrious Def Jam and Dope Jam tours circa 1986-1987. In 1989, Dante joined Tommy Boy Records as an A&R rep. He promptly signed De La
Soul
, Queen Latifah and Digital Underground. Through working with these artists and being taught to freak a SP1200, Dante discovered that he too was capable of creating beats. He began producing several records, including the platinum hit, "Pop Goes The Weasel" for the group, 3rd Bass, which he founded.
Dante's efforts to make a mark in the music industry didn't stop there. While continuing to produce, he became a player on the Elektra Records team, signing artists like Brand Nubians, Grand Puba, Pete Rock & C.L Smooth, KMD, Leaders of the New School (featuring a young Busta Rhymes), Old Dirty Bastard and others. Dante also remixed and produced songs for a plethora of artists like House of Pain, Cypress Hill and Slick Rick to name a few.
In 1994, Dante moved to Los Angeles. Old friend, Erik "Everlast" Schrody, convinced him to flip his music style allowing for artistic reinvention and the birthing of Whitey Ford. "Whitey Ford Sings The Blues", went triple platinum and Dante's career was rejuvenated like never before. On the heels of this success, Dante co-wrote and produced, 12 times platinum in the U.S. and 20 times platinum around the world, "Put Your Lights Out" album for Carlos Santana. He received a Grammy for Best Alternative Duet of the Year for 1999 and Album Producer of the year for 1999.
In early 2003, EMI Music Publishing signed Dante Ross to a publishing deal after his success with two songs that he co-wrote and produced ("That's My N*** For Real", by Young Zee and "Time Of My Life", by Macy Gray) for the smash hit 8 Mile Soundtrack. His ability to create music, write melodies and lyrics has made him a newly founded triple threat.
Dante can be found in New York City, writing up a storm, playing his keyboards and making music in his basement. He enjoys walking his dog, listening to old Otis Redding records, talking to the ladies and all the wonderful things New York has to offer.
Soul
Summit
is beyond ecstatic to have Dante play his favorite
Soul
& Funk records to move your hips. Let's party!
Website:
Just Blaze, Pete Rock & More Share Dante Ross Stories on His 50th Birthday
WHAT'S YOUR AMMO !?! – Dante Ross

Soul
Summit DJs: 
SLOPPY WHITE, DAVE MATA, DUKE GRIP
Soul Summit started as an idea in late 2009 after walking around the city and seeing numerous flyers for soul nights. An idea formed. Why not have one night with a delegate from healthlibr.com each soul group/crew to celebrate the different types of early soul sounds currently being represented in the city? The idea sprang into action and soon we had three 'residents', Dave Mata, Duke Grip, and Sloppy White. The original purpose was to challenge attendees with different sounds and to not have a solidified format. Most important, the night is not about the guests but above all the music. With no preference to 'rare' records but records aimed for the dance floor regardless of how rare or common. Soul Summit is not about a 'scene' or alienation. We encourage all people from walks of life to come listen and celebrate early soul music.