Soul Summit Free Dance Party: w/ Arat Sakalian, Brad Hales, Dreas
May 13, 2017 @ 9:00 pm

-

3:00 am

FREE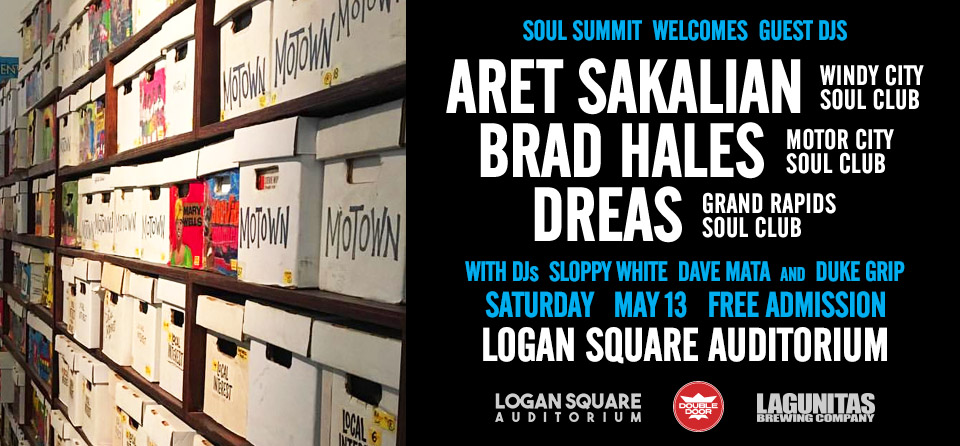 Soul
Summit
In late 2009 after walking around the city and seeing numerous flyers for soul nights. An idea formed. Why not have one night with a delegate from each soul group/crew to celebrate the different types of early soul sounds currently being represented in the city? The idea sprang into action and soon we had three 'residents', Dave Matta, Duke Grip, and Sloppy White. With these three DJs at the core, we also included a rotating roster of guests each month. The original purpose was to challenge attendees with different sounds and to not have a solidified format. Most important, the night is not about the guests but above all the music. With no preference to 'rare' records but records aimed for the dance floor regardless of how rare or common. Soul Summit is not about a 'scene' or alienation. We encourage all people from walks of life to come listen and celebrate early soul music. Join us every 3rd Saturday night of the month (some dates subject to change) at the Logan Square Auditorium in Logan Square.
https://www.facebook.com/soulsummitchicago


Guest DJ: ARET SAKALIAN of WINDY CITY SOUL CLUB
Windy City Soul Club began as a group of rare Northern Soul DJs which currently includes Aret Sakalian, Ben Pirani, Nick Soule, Xavier Velez, and Jason Berry. They hosted their first party in a loft space called Heart of Gold back in 2008. As word spread the party became bigger buy xenical online nz and bigger. Soon they moved to the now defunct Sonotheque before finally settling on a home at The Empty Bottle in 2009. Since then they've packed The Bottle every month with an energetic and enthusiastic crowd of dancers jamming to WCSC's selection of hyper rare Northern Soul records as well as party classics. Soul Summit is excited to have Aret back in action with us repping WCSC. Rest assured, people will move to his records!
Windy City Soul Club Facebook Page: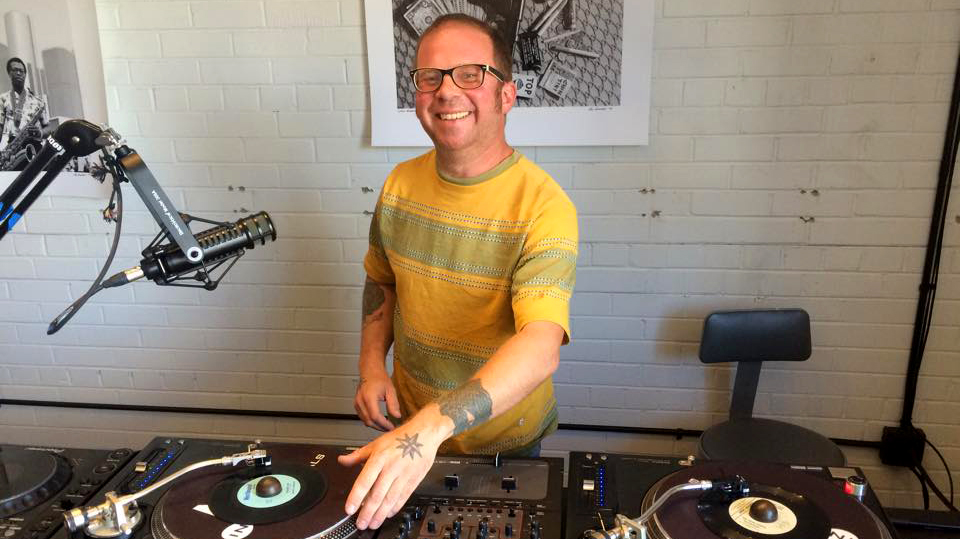 Guest DJ: 
BRAD HALES of PEOPLES RECORDS
Brad Hales, owner of the esteemed and legendary People's Records, partnered the now de-funked Ann Arbor Soul Club for over 6 years ago with soul guru Robert Wells, Breck Bunce, and Aaron Anderson (RIP). Brad also DJs at Motor City Soul Club, Detroit A Go Go, and Soulshakers Bamberg. We have to tell you that if you plan on being in the Detroit area, plan that trip accordingly, and hit up People's Records! Brad gets some amazing records and we're lucky to have him on board to share some of his best finds to move your hips!
Peoples Records Facebook Page
Motor City Soul Club Facebook Page
SoulShakers Bamberg Facebook Page
People's Records SoundCloud page

Guest DJ: DREAS of GRAND RAPIDS SOUL CLUB
Since January of this 2012, DJ's Andrew Christopoulos (aka Dreas), Mike Saunders and Josh Breuer have been hosting raucous, revivalist and retro soul music dance parties primarily at the Pyramid Scheme in Grand Rapids, Michigan. Armed with hard-shell boxes of 45s, the three have been spinning out of this world choice soul and funk records at the Soul Club events and in the process attracting a diverse demographic of people who come to dance to the rare grooves that GRSC offers.
Dreas, has played records at Soul Summit a few times in our history and he always kills it! He first began collecting rare soul 45s looking for original samples and beats for his own music as a producer under his moniker, Dreas. He describes his love of soul music as having a "stronger emotional connection" to the music. "I gravitated toward soul music. I felt a personal connection to the lyrics and the aesthetic," he says. Right on!