Soul Summit Free Dance Party: Guest DJ Dug Infinite (Common, No ID)
March 25, 2017 @ 9:00 pm
FREE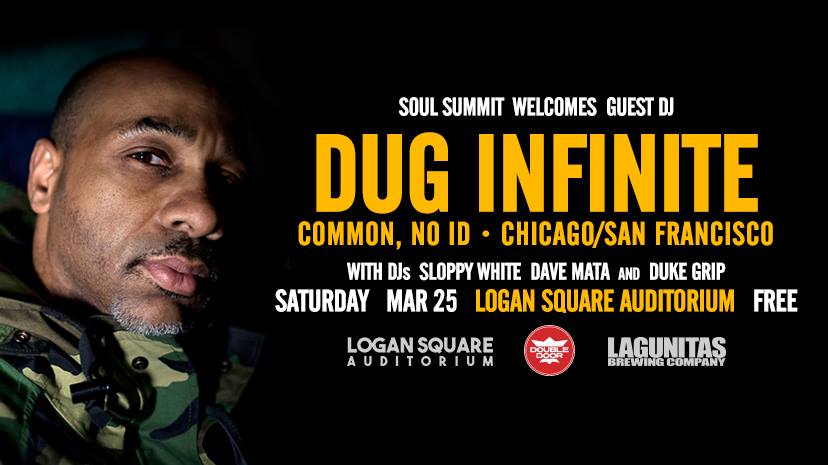 Soul
Summit
In late 2009 after walking around the city and seeing numerous flyers for
soul
nights. An idea formed. Why not have one night with a delegate from each
soul
group/crew to celebrate the different types of early
soul
sounds currently being represented in the city? The idea sprang into action and soon we had three 'residents', Dave Matta, Duke Grip, and Sloppy White. With these three DJs at the core, we also included a rotating roster of guests each month. The original purpose was to challenge attendees with different sounds and to not have a solidified format. Most important, the night is not about the guests but above all the music. With no preference to 'rare' records but records aimed for the dance floor regardless of how rare or common.
Soul
Summit
is not about a 'scene' or alienation. We encourage all people from walks of life to come listen and celebrate early
soul
music. Join us every 3rd Saturday night of the month (some dates subject to change) at the Logan Square Auditorium in Logan Square.
https://www.facebook.com/soulsummitchicago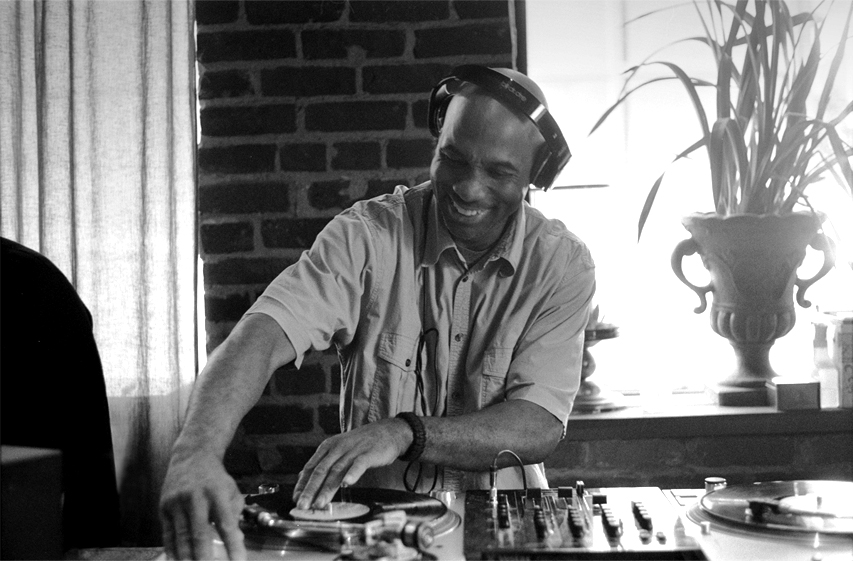 Guest DJ: Dug Infinite

Residing in San Francisco by way of Chicago, Dug Infinite is an icon that holds with him a long history within Chicago's unique hip-hop culture & hip-hop culture in general.
Soul
Summit
welcomes him to the party with his favorite Funk &
Soul
45s to move your body.
Born on the south side of Chicago, Dug Infinite is an early pioneer of hip-hop production. Originally getting his start as a B-boy and Dj, he quickly fell in love with production and emceeing. Doug has landed production for Common, NO. I.D., Masta Ace, Lenny Williams, Baby Bam of the Jungle Brothers, All Natural Inc, Mass Hysteria and many more. Considered by many to be one of the Legendary Pioneers of Chicago's hip-hop sound.
Dug has also been an active advocate for the hip-hop community, employing many comrades in his skateboard shop, teaching workshops to kids, lecturing, speaking on panels, and mentoring Kanye West and many other producers and emcees from the new generation.
Dug continues to pursue his passion for music through entrepreneurship, education, and entertainment; always striving to maintain a connection to the younger hip-hop generation
buy generic flomax online
while providing his fans with the highest quality of music.
Soul
Summit
is excited to have Dug on hand to play his favorite Funk &
Soul
45s that have influenced him throughout his career. Come get down and check him out Saturday night
March 25th
!