Empty Bottle Presents: Mucca Pazza
October 28, 2016 @ 4:00 pm

-

6:55 pm

$20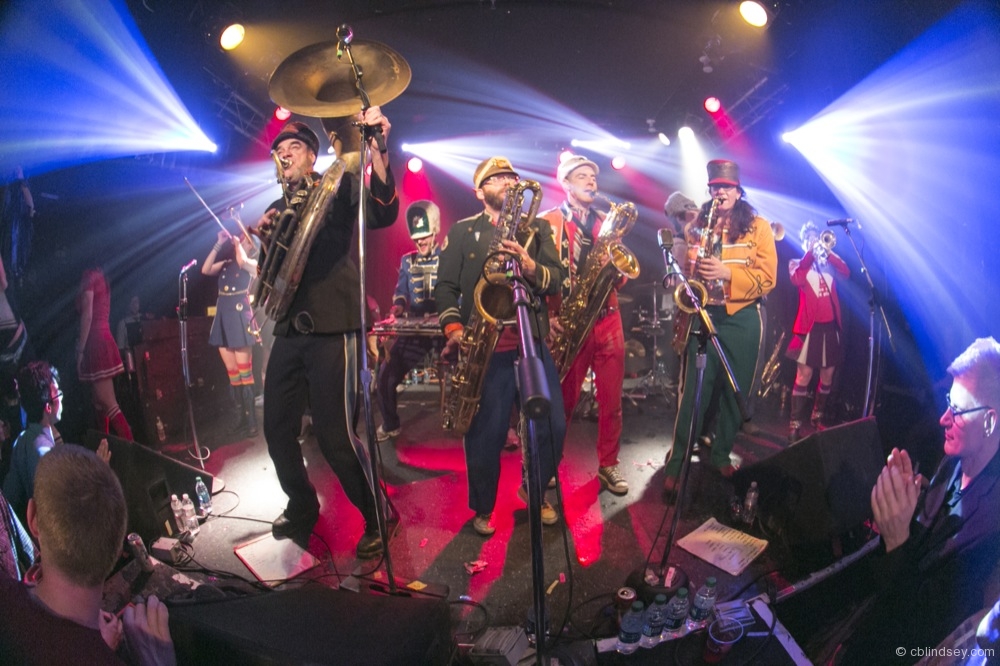 Empty Bottle Presents is pleased as punch to welcome MUCCA PAZZA to the Logan Square Auditorium on October 28th. The thirty-some piece group of rag tag musicians have put on some of the most astounding, chaotic and memorable shows we've seen with members perched atop the bar and cheerleaders literally swinging from the buy flagyl australia rafters. Their raucous, gypsy flavored brand of punk rock complete with a gaggle of trombones, trumpets, woodwinds, cheerleaders and freaks are sure to give you a life-changing performance, and we ain't mad or sorry about it.
—
MUCCA PAZZA assembled itself in the parking lot of a Chicago steel mill in 2004. Combining street theater and marching band instincts with avant-garde and rock band sensibilities, the twenty-odd piece ensemble built a cult following in the local underground music scene. Unconstrained by the rock venue format, MUCCA PAZZA marched into the city's world-class Millennium Park, becoming something of an unofficial Chicago mascot. MUCCA PAZZA went national just as the renegade marching band community blossomed into a full-fledged musical movement.
With mismatched uniforms, improvised marching maneuvers, speaker helmets and deconstructed cheer-leading, MUCCA PAZZA trail-blazed the 'weird as we wanna be' theatrical and visual aesthetic, while exhibiting real musical talent, playing mostly through-composed original compositions that tend to land somewhere between Zappa and Morricone. Atonal harmonies, odd time signatures and labyrinthine melodies are as likely to pop up as sweet brass chords, catchy whistlers and solid grooves.
MUZZA PAZZA has adapted performances to a wide range of venues such as Late Night with Conan O'Brien, the Kennedy Center, the Kentucky Derby Parade and a WWII P.O.W. camp in Marfa, Texas. Recently, Mucca Pazza transformed locations at Montreal Jazz Fest, MASS MoCA, Crash Detroit and battled the Chicago Sinfonietta over Tchaikovsky's 1812 Overture at Symphony Center.